Posts for: March, 2018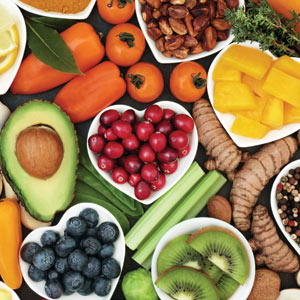 March is national nutrition month—a good time to look at the connection between diet and oral health. You probably know that sugar is a major culprit in dental problems. This is because bacteria feed on sugars and create acid that can lead to tooth decay and gum disease. Avoiding sugary foods and drinks as much as possible is a good rule of thumb, but there are some food choices that actually benefit your oral health. Here are nutrition tips that will help keep your smile healthy for life:
Say cheese. Dairy products such as milk, cheese and yogurt contain calcium and phosphorus to build teeth and strengthen the supporting bone. And cheese neutralizes acid in the mouth to help fight cavities and gum disease.
Choose lean proteins. Lean meats, poultry, fish, milk and eggs help strengthen teeth. They are rich in protein and phosphorous, which is essential for building strong bones and teeth.
Eat a rainbow. Fruits and vegetables provide many key nutrients, including vitamins necessary for healing, bone strength, and healthy gums. Besides being nutritious, fruits and veggies scrub your teeth while you chew and stimulate the production of saliva, which is necessary for neutralizing acid and rebuilding enamel.
Nibble on nuts. Nuts contain protein, fiber and healthy fats. They also contain essential vitamins and minerals to keep teeth strong and gums healthy. Further, chewing nuts stimulates saliva production, lowering the risk of tooth decay.
Go for the grains. Studies have shown that eating too many refined carbohydrates such as white bread and sweet bakery items can lead to chronic inflammation, which is a factor in gum disease, heart disease, stroke and other conditions. In contrast, eating complex carbohydrates such as whole grains may reduce inflammation in the body.
What you put in your body can play a big role in preventing tooth decay and gum disease, so choose foods that provide the right building blocks for optimal dental and overall health.
If you have questions about how nutrition affects oral health, please contact our office or schedule a consultation. You can learn more in the Dear Doctor magazine article "Nutrition & Oral Health."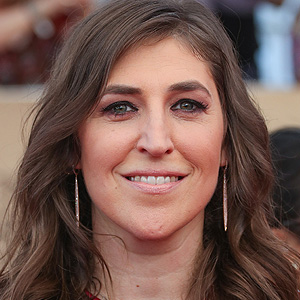 Mayim Bialik has spent a good part of her life in front of TV cameras: first as the child star of the hit comedy series Blossom, and more recently as Sheldon Cooper's love interest — a nerdy neuroscientist — on The Big Bang Theory. (In between, she actually earned a PhD in neuroscience from UCLA…but that's another story.) As a child, Bialik had a serious overbite — but with all her time on camera, braces were just not an option.
"I never had braces," she recently told Dear Doctor – Dentistry & Oral Health magazine. "I was on TV at the time, and there weren't a lot of creative solutions for kids who were on TV." Instead, her orthodontist managed to straighten her teeth using retainers and headgear worn only at night.
Today, there are several virtually invisible options available to fix orthodontic issues — and you don't have to be a child star to take advantage of them. In fact, both children and adults can benefit from these unobtrusive appliances.
Tooth colored braces are just like traditional metal braces, with one big difference: The brackets attached to teeth are made from a ceramic material that blends in with the natural color of teeth. All that's visible is the thin archwire that runs horizontally across the teeth — and from a distance it's hard to notice. Celebs like Tom Cruise and Faith Hill opted for this type of appliance.
Clear aligners are custom-made plastic trays that fit over the teeth. Each one, worn for about two weeks, moves the teeth just a bit; after several months, you'll see a big change for the better in your smile. Best of all, clear aligners are virtually impossible to notice while you're wearing them — which you'll need to do for 22 hours each day. But you can remove them to eat, or for special occasions. Zac Efron and Katherine Heigl, among others, chose to wear clear aligners.
Lingual braces really are invisible. That's because they go behind your teeth (on the tongue side), where they can't be seen; otherwise they are similar to traditional metal braces. Lingual braces are placed on teeth differently, and wearing them often takes some getting used to at first. But those trade-offs are worth it for plenty of people. Which celebs wore lingual braces? Rumor has it that the list includes some top models, a well-known pop singer, and at least one British royal.
So what's the best way to straighten your teeth and keep the orthodontic appliances unnoticeable? Just ask us! We'd be happy to help you choose the option that's just right for you. You'll get an individualized evaluation, a solution that fits your lifestyle — and a great-looking smile!
For more information about hard-to-see (or truly invisible) orthodontics, please contact our office or schedule a consultation. You can read more in the Dear Doctor magazine articles "Orthodontics for the Older Adult" and "Clear Aligners for Teenagers."