Posts for: November, 2016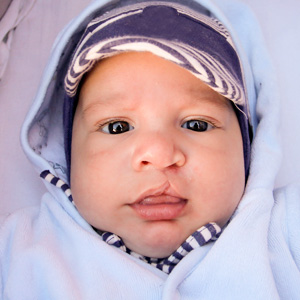 Oral and facial clefts are among the most common and heartbreaking of birth defects. Clefts make feeding or even breathing difficult and can affect speech development.
But there's one other profound effect: an "abnormal" face caused by a cleft can have devastating consequences for a person's self-image and social relationships.
About 1 in 700 U.S. babies are born with some type of visible gap or "cleft." It can occur in their upper lip, soft and hard palate, nose or occasionally extending to the cheek or eye region. We typically classify clefts as "unilateral" (affecting only one side of the face) or "bilateral" (affecting both sides).  We're not completely sure on the root causes, but research so far has uncovered links with the mother's possible exposure to toxic substances, nutrient or vitamin deficiencies, or infections during fetal development.
Taking steps during pregnancy to minimize these exposures is certainly helpful. But what can be done for children born with a cleft?
A great deal, thanks to the development of surgical repair techniques over the last century. The surgical approach relies on the fact that the tissues required to repair the cleft already exist. They're simply distorted by the cleft break.
Even so, the road to restoration is a long and arduous one. Lip repairs usually take place at 3-6 months of age; palate (roof of the mouth) clefts are undertaken at 6-12 months. As the child's jaw and mouth structure develops, further surgeries may be needed to match earlier repairs with development.
Cleft repairs also require a team of specialists including a maxillofacial (oral) surgeon, orthodontist and general dentist. The latter plays an important role during the process, ensuring the child maintains good dental health through prevention and treatment of disease and dental work for at risk teeth.
The road to a normal life is difficult — but well worth it. A repaired cleft vastly improves a child's health and well-being. Moreover, it restores to them something the rest of us might take for granted — a normal face and smile.
If you would like more information on cleft defects and how to treat them, please contact us or schedule an appointment for a consultation.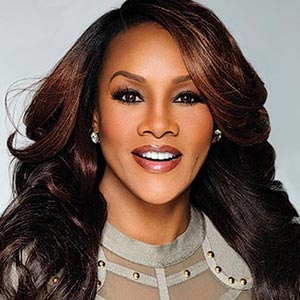 What's an actor's most important feature? According to Vivica A. Fox, whose most recent big-screen role was in Independence Day: Resurgence, it's what you see right up front.
"On screen, your smile and your eyes are the most inviting things that bring the audience in" she said. "Especially if you play the hot chick."
But like lots of people, Vivica reached a point where she felt her smile needed a little help in order to look its best. That's when she turned to a popular cosmetic dental treatment.
"I got veneers years ago," Ms. Fox told Dear Doctor magazine in a recent interview, "just because I had some gapping that probably only I noticed."
What exactly are dental veneers? Essentially, they are thin shells of lustrous porcelain that are permanently attached to the front surfaces of the teeth. Tough, lifelike and stain-resistant, they can cover up a number of defects in your smile — including stains, chips, cracks, and even minor spacing irregularities like the ones Vivica had.
Veneers have become the treatment of choice for Hollywood celebs — and lots of regular folks too — for many reasons. Unlike some treatments that can take many months, it takes just a few appointments to have veneers placed on your teeth. Because they are custom made just for you, they allow you to decide how bright you want your smile to be: anywhere from a natural pearly hue to a brilliant "Hollywood white." Best of all, they are easy to maintain, and can last for many years with only routine care.
To place traditional veneers, it's necessary to prepare the tooth by removing a small amount (a millimeter or two) of its enamel surface. This keeps it from feeling too big — but it also means the treatment can't be reversed, so once you get veneers, you'll always have them. In certain situations, "no-prep" or minimal-prep veneers, which require little or no removal of tooth enamel, may be an option for some people.
Veneers aren't the only way to create a better smile: Teeth whitening, crowns or orthodontic work may also be an alternative. But for many, veneers are the preferred option. What does Vivica think of hers?
"I love my veneers!" she declared, noting that they have held up well for over a decade.
For more information about veneers, please contact us or schedule an appointment for a consultation.